Best Business Audiobooks
The Audiobook User's Manual

1. What is an Audiobook?
An Audiobook is another medium for the content of a book.  It is an electronic file, usually a MP3 file.  When you listen to Music on your mobile device, you typically listen to MP3 files.
2. Why listening to an Audiobook?
Consuming books in audio format may be very convenient for many people.  For example: I use to commute to work for more than 2hours a day.  This way I don't have the feeling I am loosing as much time commuting.  I listen to audiobooks when I train and when I do the dishes.  With a bit of training, you can consume audiobook faster by ajusting the playing speed of your mobile device.  This is similar to learning speed reading technics.  People with visual deficiencies can continue to consume books in audio format.
3. What are the available types of Audiobooks?
There is two types of Audiobook:
Abridged: Abridged means that the audiobooks was modify from the original book content.  Typically, the audiobook contains less material than the original book.
Unabridged: Unabridged means that the audiobook contains all the original book content.  This is the type I prefer, when available because you usually get a longer recording with more material.
4. Where to buy Audiobooks?
I recommend to buy your audiobooks at Audible.com.  Not only because I am an affiliate for them but because this is the place I went to buy my first audiobooks a long time before I decided to become an affiliate.  Audible is now owned by the Amazon.  So you know this is a very serious company.  You find one of the best audiobooks selection.  In fact, all the audiobooks on my home page except one is found on audible.com.  Another place you can find great audiobooks is at Audiobook.com.
On Audible.com, you can purchase audiobooks 'A la carte' (only the titles you want) or you can become a member.  There is 2 membership plans.  Once you become a member, each month, you receive 1 or 2 credits (depending on your membership plan), each audiobook typically cost 1 credit.  Members get extra books at a discount.  The first membership plan is about 15$ a month and the 2nd membership plan is about 25$ a month.  Please check Audible.com for exact price.  So for about 25$, I am getting 2 audiobooks a months.  Not bad!
TIPS:  I usually like to buy the longer audiobooks using my credits because they are usually the more expensive and I buy shortest one as extra if I can't wait for the next month.

5. Download your audiobook from Audible
Once you have purchased an audiobook from Audible, you will need to download it first.  To do this, you will need to go to the Library tab from the top menu, then to My Books.  Next to the title your purchase, you will need to hit the 'Download' button.  Audible is also promoting the Audible Cloud Player.  If using this mobile apps, you will not need to download the audiobook to listen to it.

6. Transfer your Audiobook on your smart phone
You can do this with ITunes if you own an IPhone.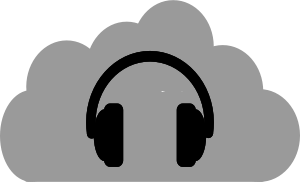 7. Listen to your Audiobook from your mobile device or computer
The following video will show you how to listen to your audiobook on your Iphone once you have purchase an audiobook and transferred it to your IPhone using ITunes.
Video Transcript:
Hello,
This is Jonathan Guay from bestbusinessaudiobooks.com
Today I am going to show you how to listen to your audiobooks from your Iphone once you have
purchase an audiobook and transferred it to your iphone using ITunes.
For this tutorial, I am going to use the standard Music Application that comes on the IOS 7 with my
IPhone 4S.
Step 1) Go the desktop menu by clicking on the iphone main front button
Step 2) Click on the Music Application. Normally available on the bottom of your iphone.
Step 3) Click on the More … button
Step 4) Click on the Audiobooks menu
Step 5) Click on your audiobooks you just transferred
Then you are ready to play your audio book by pressing on the play button.
I hope you have enjoyed this tutorial. Please visit bestbusinessaudiobooks.com for more tutorials about
audiobooks and for a list of the best business audiobooks along with my reviews.
Have a great day!